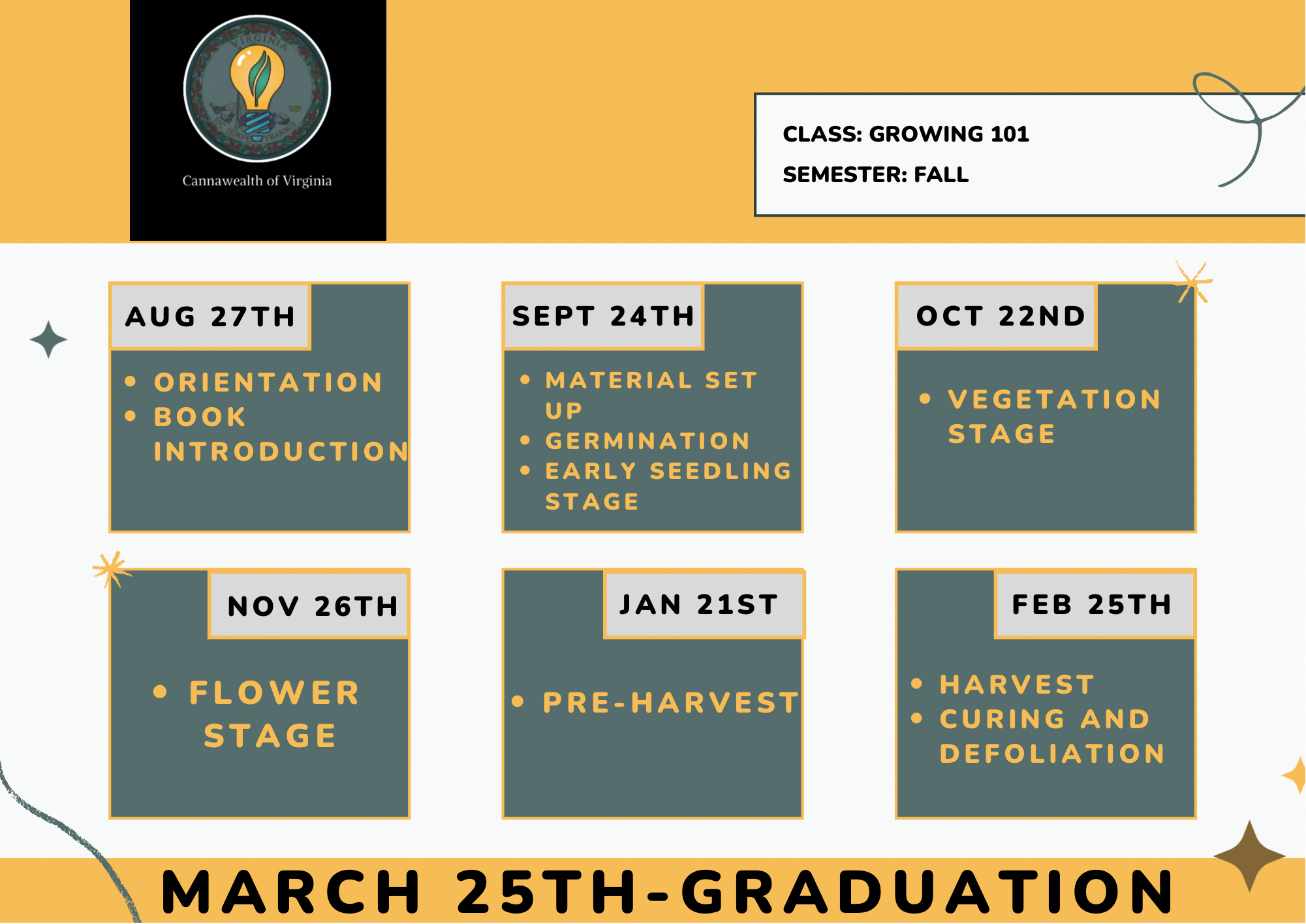 Fall Semester Class Schedule
This program includes 6 in person sessions, 30 virtual sessions, and a certification. Students can opt to have consultations with their instructors for an additional price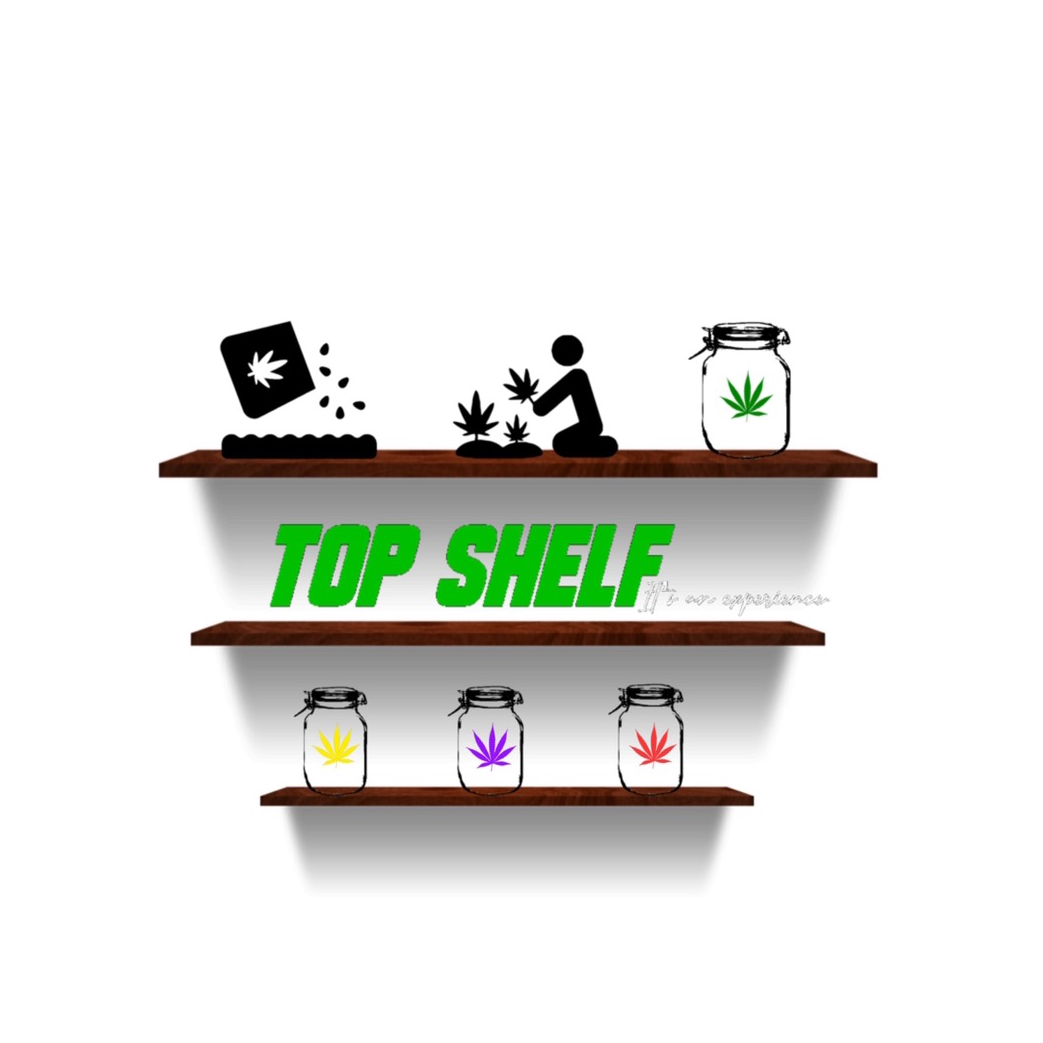 Top Shelf Farmz
Top Shelf Grower and Founder, Tevin, has been studying the growth and life cycle of cannabis for 6 years. Tevin specializes in growing with soil and DWC. Tevin has trialed multiple traditional methods and has also developed his own methods along the course of his profession. Tevin has experience with autoflowers, regular and feminized plants. Topshelf Farmz also provides mentoring and contributes to the growth of new growers in the DMV community.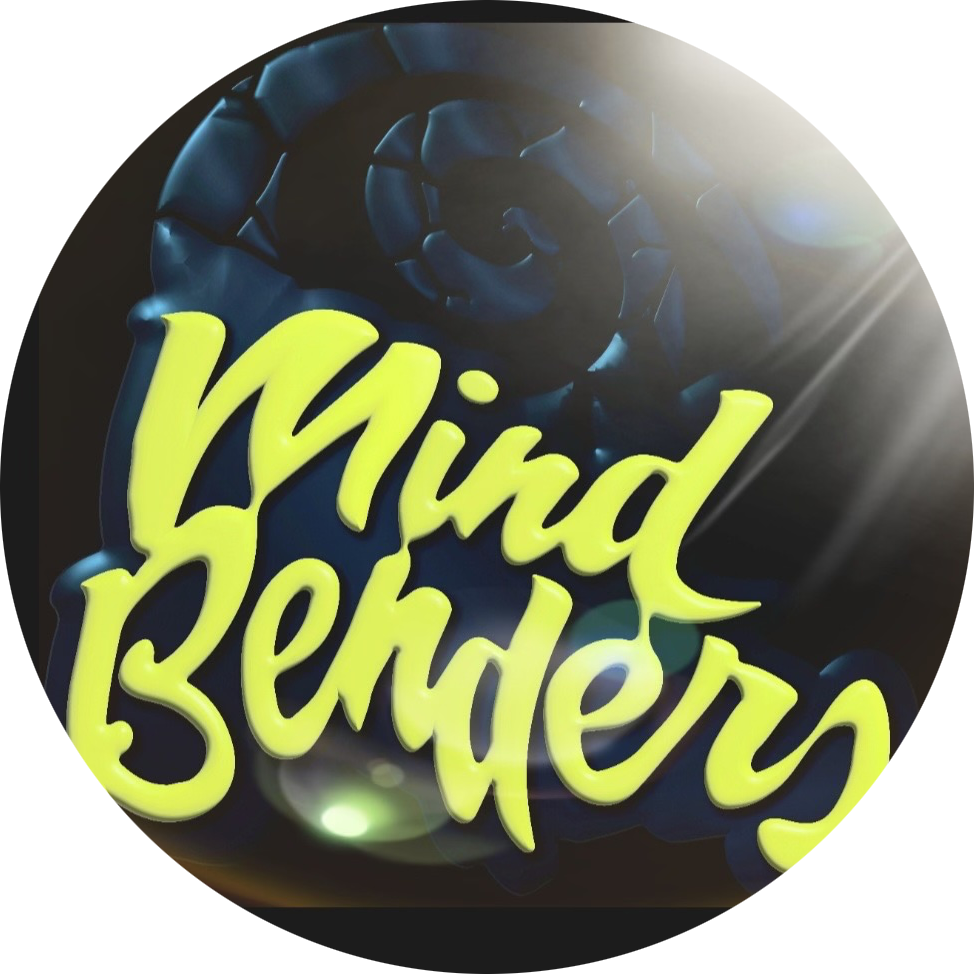 Mind Benders
Mindbenders indoor grows started in 2019 by Chris Burney-Founder, grower and weed connoisseur. Chris started growing in 2019 for his own medical reasons and fell in love and has not turned back since. Chris was a big part of the construction of GreenLeaf medical. GreenLeaf is the first medical marijuana grow facility in VA. By managing all the plumbing, irrigation, C02 lines and heating and air of 9 grow rooms facility, Chris has seen grows on a large scale as well. One of Mindbenders grower Eric M. Will be one of the instructors for the Cannawealth of VA growers 101 class. Eric is a veteran who served in the Marines and also consumes cannabis for medical reasons. We are here to grow with you, the community and Cannawealth of VA.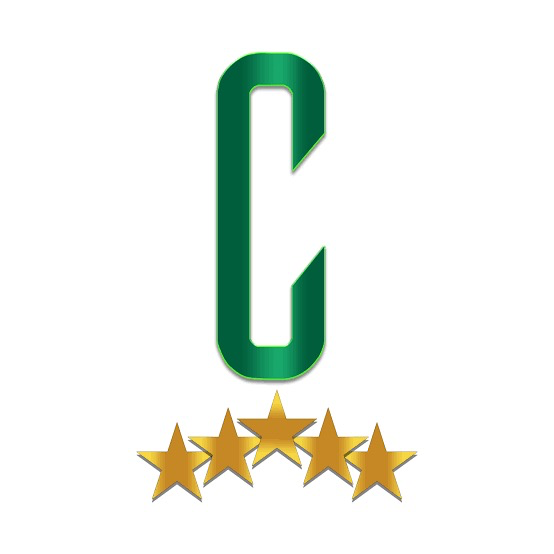 Choices RVA
Bevon Findley is a Dean and instructor at Choices RVA, who was a training officer in the Navy creating tech manuals to educate new sailors while serving on the USS Wasp. Now as a 6-year CBD veteran, Bevon has created a Hemp education platform called CBD.how to help Hemp Brands educate their customers. CBD.how also powered Choices RVA, the first Black-Owned Hemp School in Richmond, Virginia.Lastly, Bevon and his team have soft-launched their Cannabis Social Community Mimea, available on iOS, Android, and www.mimea.co.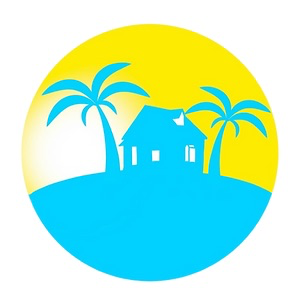 Island Vybes Grow
Island Vybz is all about the community. In the Caribbean the community is essential for survival. If you don't work you don't eat so communities of planters band together to help one another at gardens to share the work as well as the harvest to ensure nobody goes hungry. Island Vybz is a collective of growers ,each with their own unique grow style, that work together to cultivate rare clone only cultivars, as well as the industries top breeders. our goal is to bring that bring the same sense of community right here to Virginia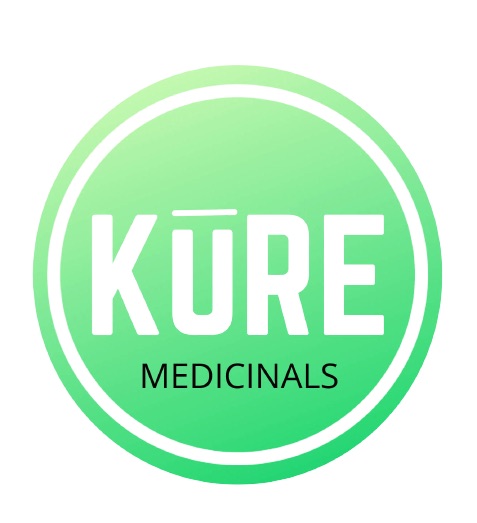 Kure Medicinals
Chris Kure is the owner of KURE Medicinals, a small indoor, family-owned and operated farm nestled in the deep south of Virginia's Peanut Country. KURE Medicinals specializes in small batch, top shelf flower, hand crafted edibles, clones, grow consulting, plant sitting and rare genetics. Mr Kure is not only a veteran grower of over 15 years, but he is also a veteran having served 6 years in the US Navy. "We want to show the community that we can do it right, and treat our neighbors with respect, and do something that we are proud of."